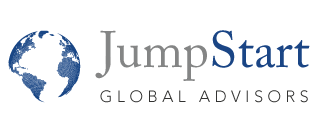 JumpStart Global Advisors' broad range of business services provide mission critical support required by companies seeking to achieve market entry velocity. The integration and coordination of these services creates additional efficiencies and benefits to our clients.
Our Services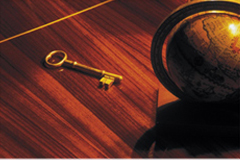 Market Assessment
Entering new markets can open significant revenue streams, but each variable needs to be thoroughly researched and calculated prior to committing resources. We can provide the answers to the critical questions: Who are your competitors in a new market? What price point should you sell your products/services at? Should you rebrand your products/services to adjust for cultural nuances?
Market scans & feasibility studies
Market entry strategy
Tactical recommendations
Legal
Companies entering new markets face a confusing array of legal decisions. What is the correct legal structure (e.g. corporation, LLC, AB)? In which state or province should the entity be based? What are the relevant legal, regulatory, licensing and employment issues and requirements that relate to the new business entity that need to be addressed?
Set up a local subsidiary
Prepare regulatory filings
Draft agreements – sales/distributions, employment, other
Immigration/visa applications
Collection of outstanding receivables
Leasing/real estate
Intellectual property
Mergers and acquisitions
Litigation
Accounting / Financial
JumpStart Global Advisors helps companies at every stage to develop a smart and consistent financial framework. We can help you to understand federal, state/provincial and local tax laws. We can help manage employee tax requirements and maintain appropriate accounting and bookkeeping records in compliance with GAAP/other accounting standards and home market regulatory filings.
Set up turn-key financial operation including maintaining domestic banking accounts and transmission of monthly expenses and payments reports
Prepare/file taxes (federal, state/provincial, local)
Handle all internal accounting functions including payroll, commissions, billing and payment of operating expenses
Produce sales and monthly financial reports including budgets and forecasts
Evaluate prospect business history and credit worthiness
Assist with negotiation of pricing and payment terms
Liaison with investment/commercial banks and other financial partners
Business Administration
Managing the details that keep a day-to-day operation moving forward can be a full time job – except that it gets in the way of developing revenues. Administrative support for your people should be seamless and invisible if done correctly.
Supply virtual offices/market presence and staff administrative functions
Process payroll and employee expense reimbursement
Develop and administer employee health and wellness, deferred compensation and retirement plans
Support daily business operations including payment of bills and collection of outstanding receivables, along with real-time/daily supervision of sales and marketing personnel/distribution networks/partnerships
Insurance sourcing
Sales and Channel Development
Creating sales channels for a company new to the international markets is the ultimate goal and the right strategy can decide the success of the company's market entry. What is the best segment of the international market to target? Who are the decision makers that I need to talk to?
Strategic go-to-market planning and execution
Outsourced direct sales team and management
International business development program
Development and creation of sales and distribution channels
Build a reseller, dealer and indirect channel program
Product and revenue strategy
Strategic partnership building and sales expansion
Financial planning, corporate development & acquisitions
Recruiting
You have a business strategy for engaging in a new market; we can help to ensure that your people match that vision. When you set out to hire a new employee, you want to find the right person the first time around. That means someone everyone will be glad to see at the office every day, who will contribute with excellence and class, and who will grow your company into a world-class organization. These value-added services run the gamut from organizational structure to compensation strategies and staffing models. 
Recruiting sales/channel leadership
Finding and hiring the right sales talent
Staffing the rest of the operation with full-time or consultative employees for every aspect, including pre- and post-sales support, client services, administrative/HR/finance, engineering, marketing and technology
Planning staffing for the "go-to-market" process

Understanding what represents the right sales talent
Hiring a sales leader vs. sending someone from headquarters
Building a direct sales organization or a channel sales network or both

Compensation strategies including salary, commission, equity and benefits
Identifying candidates who mesh with the enterprise
Marketing and Digital Services
Entering new markets can be very seductive to companies due to the combined market size and sales potential. It's one of the major reasons why international companies seek to become a member of the marketplace. But, in order to be perceived as a local-market player, companies need to be aware of local-market cultural nuances and adapt their brand and positioning to compete successfully.
Localizing corporate and brand identity

Logo, business cards, letterhead/envelopes, signage, etc.

Creating cutting edge websites, presentations and mobile apps

Search engine optimization and marketing

Conducting market analysis and research
Revising packaging design to meet regulatory requirements
Developing sales leads
Public Relations / Advertising
Having a local market presence doesn't ensure that your customers or prospects know you're here. How do you create marketing strategies – including public relations and advertising – that helps you to interact with local market buyers and stimulate their intent to partner with you and purchase your goods and services? What is the quickest route to driving revenue?
Public relations

Product services/launches
Media training
Publicity/media coverage
Social media
Trade show marketing
Crisis communications

Investor relations
Advertising & marketing

Collateral materials development
Advertising (print and on-line)
Trade show booth development
Sponsorships and marketing partnerships